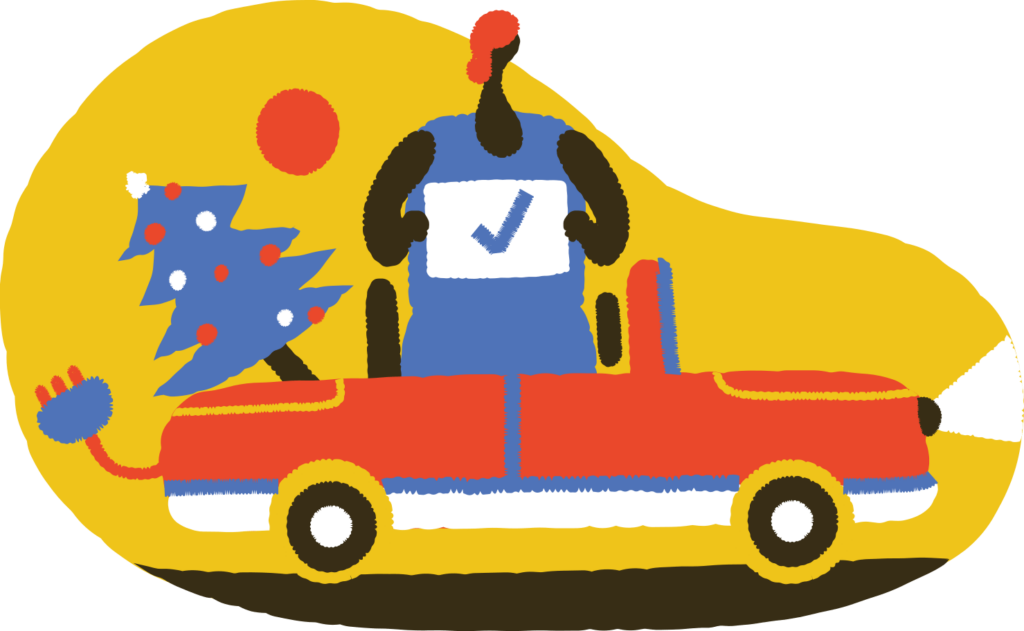 We know it might be daunting trying to open a Spanish bank account here in Barcelona, with the numerous account options that exist in the market. 
Also, having a bank account in Spain is not a legal requirement, which means that you can manage your finances from an overseas bank account. In this sense, the time you might want to spend in Spain will determinate the nature of your bank account needs.
As a non-resident you have two options: using your current bank card and account to pay and withdraw money, even though depending on your bank you might have to pay some fees; or opening a non-residential bank account for which you will only need your passport or national ID.
But if you are moving to Spain long-term, we recommend to open a resident bank account, since it will be easier for you to operate your everyday finances and it can be much more beneficial for you in terms of, for example, subscribing a mortgage. In order to open a resident bank account, the bank will require you the NIE and proof of residence (empadronamiento).
It sounds like a lot of paperwork, we know. But it's all right, we will take care of everything.
There is an existing plurality of private insurances that you can contract in Spain, and they can be very diverse in terms of the insured good or the price range, from very cheap insurance policies to exclusive premium ones.
Regarding the insured good, you can find health, car, house, travel and life insurances, amongst others.
When it comes to the health coverage, it's relevant to know you have two options in Spain: the public healthcare system or the private health insurance. In this sense, while the quality of this public healthcare system is high, some foreigners opt for the private health coverage based of the fact that you can avoid the lengthy waiting times that they often find in the public system. Plus, it is especially recommendable if you require regular treatment and if you want to be able to select an English-speaking doctor.
We know finding the perfect insurance policy for you, your family and your goods is not an easy decision because many aspects need to be taken into consideration. But take it easy, we will manage everything for you and yours.
Social Security Number and Card
Social Security Number
The Social Security Number (or "número de afiliación de la Seguridad Social", in Spanish) gives you access to the social security services and healthcare in Spain.
This aforementioned social security service is a public system of protection and support to people in case of illness, unemployment, disability, old age, accidents at work, maternity or loss of the family's means of support.
The obtention of this number is a prior and compulsory formality for anyone wishing to carry out a professional activity within the national territory, whether as an employee or as a self-employed individual. Once you have been registered into the system, this number will remain the same for life.
Although the mentioned registration is not a complicate one in terms of formalities, it might end up being complex if you don't speak Spanish since the administrative forms are not available in English.
Social Security Card
After your enrollment at the Social Security you are just two steps apart of your Social Security Card (or "Tarjeta Sanitaria", in Spanish). The first step is to obtain the registration certificate in your local health center and the second one is to have your Empadronamiento ready. Once you are all done, you will be able to have the Social Security Card, and with it, the right to use the public healthcare facilities and go to the hospital or doctor anytime you might need it
We are sure you have heard the word «Empadronamiento» before. Just so you know, the Empadronamiento (Padrón Municipal de Habitantes) is a municipal register or census record. Registering on the padrón places a resident of a town on the list of local inhabitants, so the registrant is considered an official member of the community. "Empadronarse" is the word we use to express the registration on the Padrón.
This Certificado de Empadronamiento may be required in case of getting married; applying for the NIE number or for the residency; applying for a health insurance card; registering a child in school or buying or selling a vehicle.
Also, have in mind that it is mandatory to register for anyone who plans to live in Spain more than six months in a year. If that is your case, hit us up!
Export unemployment benefits
Coming to Barcelona and receiving unemployment benefits from the country where you became unemployed is possible.
Generally, in order to receive the aforementioned benefits you need to stay in the country which pays them to you. However, under certain conditions, you can go to another EU country to search for a job and receive these unemployment benefits from the country where you became unemployed.
You can receive them for at least 3 months from the EU country where you were last working – and up to a maximum of 6 months, depending on the institution paying your benefits.
In order to do so, you shall be wholly unemployed (not partially or intermittently) an entitled to receive unemployment benefits in the country where you became unemployed.
Keep in mind that before leaving, you must do some homework:
Registering as an unemployed jobseeker with the employment services in the country where you became unemployed for at least 4 weeks.
Applying to your national employment services for a U2 Form, which is not the music band but an authorization to export your unemployment benefits.
Once you are here in Barcelona, we will take care of everything so you can put your mind at ease and enjoy the ride.
School search & enrollment
Moving to Barcelona can be a rather challenging and stressful process for families with children. The lack of knowledge about how the educational system works here and not speaking any or enough Spanish, can complicate it even more.
You can count on us. We help you choose the best school for your children from International or Spanish private schools to semi private ("concertadas", in Spanish) or free public schools options. And including all levels from nursery to baccalaureate.
This decision should be based on a plurality of factors such as your educational preferences, your economical situation, your residence area and if you give priority to your children learning Spanish, amongst others.
Moreover, we can also assist you in finding a good educational center for your children if they are into music, art and sports…and you want to keep them busy.
Change of the utility supply service agreements
In case you have just rented an apartment or purchased a property in Barcelona, bear in mind that as a tenant / new owner you will be requested to change the name of the utility supply service agreements, provided that there is an existing electrical supply in the property.
This procedure is made with the aim of changing the responsibility of the agreement from one holder to the other. In this sense, the new holder in a supply service contract (electricity, gas and water) is the person who is legally responsible for everything related to the supply, and for that, the one who shall pay the monthly bills.
Even though the mentioned proceeding is not an intricate one in terms of administrative formalities, it might end up being complex if you don't speak Spanish and don't know how to manage the communication between all the participating companies.
Have no fear. We are here to help.
Phone, Internet and Gym subscription
The mobile operators scene in Spain is a very large and fierce one. You will be exposed to multiple options and offers from the existing plurality of telephone companies, and choosing amongst them all might not be an easy decision.
Don't you worry about a thing. We will find the most suitable option for you between mobile plans and SIM card deals. We are locals who are experienced about subscribing a contract with these mobile operations because we have used them all ourselves.
Bear in mind that when signing up to a phone line you will be required to have a NIE Number and a Spanish bank account. But again, we got you covered – we will give you a hand with both procedures.
Finally, and to top this full equip service off, we will help you pick the best gym based on your budget, sport needs and desired area.